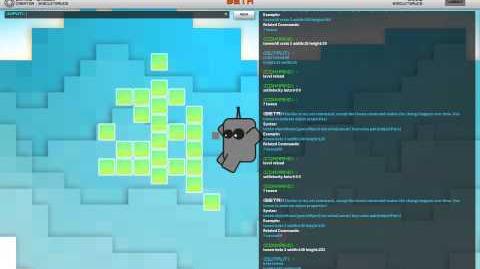 The [ tween ] commandEdit
The [ tween ] command is similar to the [ set ] command. You can use [ tween ] to quickly change the properties of your objects, however [ tween ] differs from [ set ] in that it changes your object over a specified time - creating an animation effect! You can click on any object and apply a [ tween ] effect to it.
In the codePop below, we [ tween ] Beta to become larger.
tween beta 2 height:210
The number 2 in this command is the amount of seconds it will take for Beta to change size, creating the effect.
Here's another example:
tween spring11_2 5 width:210 angle:60
See Also:
Edit